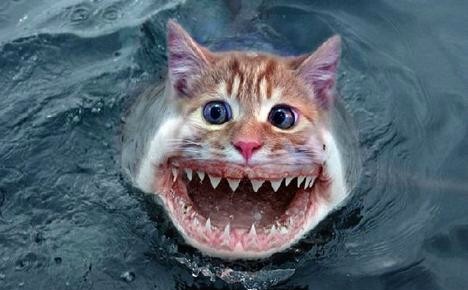 Welcome to the Game Day Fire Drill, for this, Calgary's 50th game of the season on Jan. 18, 2010.
This is going to get ugly.
Yeah, Calgary finally found its scoring touch, but it did so against an Anaheim team that couldn't keep the puck out of the net if it hired a team of bricklayers to build a small wall around the crease. And, by the way, the Flames still lost, just like clockwork.
And okay, maybe you want to make the argument that the Flames wouldn't have lost had Miikka Kiprusoff been in net instead of Curtis McElhinney. I get that. Makes sense too. But keep in mind that the Flames conceded five goals to a team that was below league average in scoring even before both Teemu Selanne and Saku Koivu were held out of this game due to injury.
So okay, maybe Miikka Kiprusoff would've only given up, let's say, three goals. And that's enough to win. Two hypothetical points. Hooray. What would the Sharks have done to Calgary's defense last night? Popped in five against Kipper and eight against C-Mack? Yeah, that's about right.
San Jose averages a little over three goals a game at home (which isn't actually a lot), and the Flames allow considerably fewer goals per game on the road than it does at home, oddly enough. But this is at San Jose, on the second night of an all-road back-to-back. How can we exect anything less than a severe and comprehensive beating?
Who
The Calgary Flames (26-17-6 for 58 points. Tied for sixth in the West, tied for second in the Northwest) and the San Jose Sharks (31-10-8 for 70 points. Second in the West, first in the Pacific).
When
8 p.m. Mountain time and 10 p.m. Eastern time. All other time zones should catch a ride out of town.
Where
HP Pavilion, San Jose, California.
Calgary is 14-7-3 on the road this year, and finally broke out of its scoring slump last night. The Sharks are 15-4-6 at home but haven't beaten Calgary in San Jose in its last two tries.
What (to hate about the Sharks)
Joe Thornton — Another year, another ridiculous season. Sure, he "only" has 13 goals (that's probably right in line with his career goals per game average), but he's already at 50 assists. Fifty. Nobody on the Flames even has that many points.
Dany Heatley and Patrick Marleau — Heater has 27 goals and doesn't lead the team. That's because Patty leads the league with 32. A combined 59 goals. From two players. Between Jarome Iginla, Rene Bourque, Curtis Glencross and Nigel Dawes, the Flames have gotten a grand total of 60.
Danny Boyle — He has 38 points this season. No Flames defenseman even has as many points (Mark Giordano leads the team with 19) as he does assists (29). This whole Sharks offense isn't even fair.
Why
Because you this is going to get ugly in a hurry. Enjoy the game and steel yourself for the bloodbath in the comments section.